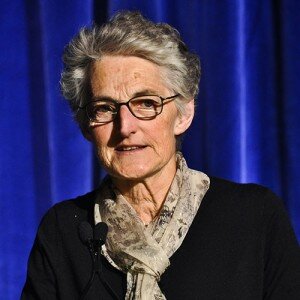 Many thanks to Linda Whetstone for coming to speak to the Hayek Society on Monday. Linda Whetstone is Chairman of Network for a Free Society and a member of the boards of the Institute of Economic Affairs, the Atlas Economic Research Foundation USA, the Mont Pelerin Society and the Istanbul Network for Liberty.
Linda addressed the issues most in common in affecting the world's poorest, including a lack of property rights, widespread corruption and violence in autocratic regimes, with the threat of prison and abuse faced by those who openly discuss democracy, and the many obstacles to setting up business. She also examined successful cases, such as Hong Kong; once one of the world's poorest places, with few natural resources, where real poverty fell by half in just ten years, and India, where the introduction of property rights in some areas has meant farmers can club together to invest in wells and tractors to share between fields they now own as well as work.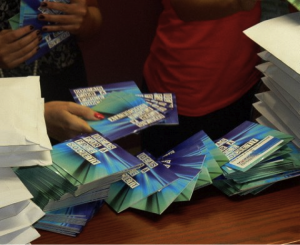 Everyone took a copy of the Ideas for a Free Society CD, a free mini-library of 125 texts containing a selection of contributions by some of the primary scholars and thinkers who have developed ideas which relate to the free society and their applications to public policy. This is distributed to 50 countries around the world to partners of Network for a Free Society, who then distribute copies to schools and Universities.
Because of the limited access there is to texts in many countries around the world, Network for a Free Society created this mini-library to make it easy to copy and share: all you need is a PC with a PDF reader. Although these are fairly old fashioned technology they are relatively cheap to send and this makes texts available in countries where internet connection maybe too slow or expensive to be widely useful and available. As well as English, the CD is available in languages including French, Chinese, Kyrgyz, Portuguese, Russian, Turkish, Arabic and Farsi.
Find out more about the work of the Network for a Free Society here.