Meetings
Jonathan Martindale (Oxford), 4 June 2013
"Cohen and Nozick on Freedom"
Sam Kukathas (Oxford), 19 February 2013
"Was Hume sceptical of the existence of necessary features of law?"
Noah Carl (Oxford), 22 January 2013
"Should We Legalise Polygamy?"
Alexander Young (Oxford), 20 November 2012
"Heritability and the social sciences"
Justin E. Lane (Oxford), 13 November 2012
"Evolution and governmental policies: How the process of natural selection can serve as a basis for fiscal policy."
About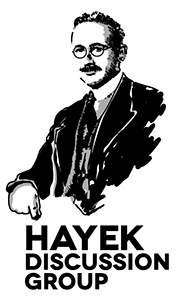 We want to provide a forum of interdisciplinary discussion which does not necessarily fall in the purview of types of opportunities that are normally available to students and junior faculty in Oxford.
We would like to encourage graduate students and scholars alike to submit abstracts. We are looking for interesting and innovative works which challenge the contemporary thinking about how society should be ordered. In particular we are interested in the following themes, however they should not be seen as exhaustive. The most important thing is that they are likely to generate discussion.
Emergent order, spontaneous institutions.
Lessons from the financial crisis: radical solutions for financial stability (e.g. 100% reserves, competitive currencies).
Overcriminalisation and enforcement of morality.
Nature of authority, legitimacy of law and government.
Relationship between legal norms and social norms.
We welcome contributions from law, philosophy, economics, as well as sociology and anthropology.
Submissions may take form of short abstracts, there is no need to submit full papers.